Because if it's not, you're missing a HUGE opportunity to drive traffic, grow your subscribers, build your brand and get more sales.
If you're a small business owner either online or offline, an entrepreneur, an author, blogger, marketer, or anyone else who needs to promote a business, product, service, cause or idea… Then social media is where it's at.
And you're about to discover how to use it the RIGHT WAY to connect with your prospects and grow your business…
And let's dispense with some marketing myths upfront:
You DON'T need experience to run a successful social media campaign.
You DON'T need an ad budget to run a social media campaign.
You DON'T  even need much time (you can do it in just a few hours a week).
All you need to get started is our new Social Media Marketing program, which you can get instant access to below
Now you've probably seen plenty of social media guides before…
But this one is different.
Here's why:
This course is all about turning your social media strategy into real, measurable results for your business.
You see, most books out there focus on the metrics that don't mean much.
They'll tell you how to build big networks.
They'll tell you how to get lots of "likes."
But none of this turns into real traffic, brand awareness or sales unless you have a very specific strategy.
And THAT'S what this course shows you how to do.
You'll find out how to build your networks and turn those fans, followers and likes into CASH in the bank.
Best of all, you can create and implement your own custom social media strategy FAST!
So let me give you a quick sneak peek at what you'll get…
First up, you'll nail down your exact social media goals and objectives…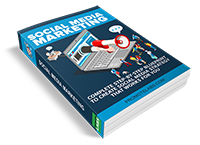 Did you know there are over a dozen key ways to use social media to grow your business?
It's true. Most people only know about a handful of 'em… but once you know them all, then you'll be able to create a strategy that fully unleashes the true power of social media!
Next, we're going to find out who your audience REALLY is.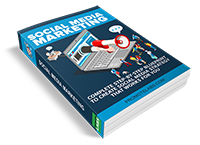 No crystal ball, no reading tea leaves, no half-hearted guesses. Inside this section you'll find out exactly who your audience is and what they want.
Once you have this insight, you can create a social media strategy that's designed to really CONNECT with them and deliver GREAT results for you!
And here's something else…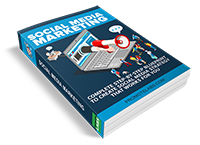 Once you've got a good profile of your audience, then you can jump on the social media platforms where your audience is already known to hang out…
See, here's the thing…
There are LOTS of social media sites online Hundreds You could start signing up for them right this moment, and it would take days or weeks to get through them all.  Ain't nobody got time for that!
Because you know what?
Most of the social sites won't do squat for your business.
That's why this course reveals to you the 7 best social media sites on the planet… and exactly how they rate in terms of benefits such as traffic and branding.
The course takes you on a tour of all these sites and more.
In turn, you'll be able to confidently choose the right social media platforms that are a great fit for your audience and business.
And that means great results on all your business metrics!
Now… once your social media platforms are all set up and you're ready to roll, then you'll find out how to get the best ROI for every minute you invest in social media.
You'll discover:
• How to maximize your content and get more created faster
• How to get more likes, more shares, more comments and more viral activity
• How to get more leads & more buyers clicking through to your site.
And here's something else…
You'll discover how to grow your social media channels using your existing visitors.
You'll also find out how to automate and optimize as much as possible.
And links to over 30 tools to help you with content creation, tracking your results, and automated posting. These tools will save you time, make it easier than ever to manage your social channels and help you get crazy good results from your efforts!
You'll get step-by-step instructions for putting all the pieces together!
And that means…
…  you'll be able to create a custom strategy that delivers GREAT results for your business.
So tell you what…
by the time you breeze your way through this program, you're going to finally know how to create and unleash a social media strategy that really works FOR YOU!
No more wasted hours trying to make sense of it all yourself
No more "likes" that don't translate into visitors, leads or sales
No more wasted effort that results in zero business growth.
You'll get a complete step-by-step blueprint for creating a social media strategy that really works for you.
These strategies will work for you no matter what your business you're in now or plan to build in the future… So if you've ever wondered how to really tap into those 2.3 billion social media users and to get them talking about YOUR business, generate leads, drive traffic, build top-of-mind awareness, build authority and get new customers
… this is it.
This is what you've been looking for. And when you click the buy button on this page, you'll get everything we've covered & more for just a simple, great value price.
Stop and think for a moment about what ONE good customer is worth to you.
I'm talking the kind of customer who's a total fan. This person snaps up everything you put on offer. This person tells their friends about you. This person generates more free advertising and referrals than anything you've done in the last week.
How much is

that

person worth to you?
Hundreds of dollars?
Thousands of dollars?
Whatever it is, it's a lot, right?
Now think about this…
THAT'S the type of person you're going to attract to your business using the power of social media.
This is the person who likes everything you post.
They share your content and make going viral almost effortless.
They buy your products.
They tell their friends to buy your products.
And I tell you what… if this course helps you find and attract just ONE person like that, then you'll instantly recoup the investment you make today.
So listen…  There are 2.3 billion social media users already out there – and this program shows you how to find LOTS of them, grab their attention, get them talking about your business, and then bring them into your store or website.
Click the download button below to finally demystify social media and make social media marketing your #1 route to success

But Wait A Second…  Because I Have Some EXTRA BONUSES For You…
AUDIENCE PROFILE WORK BOOK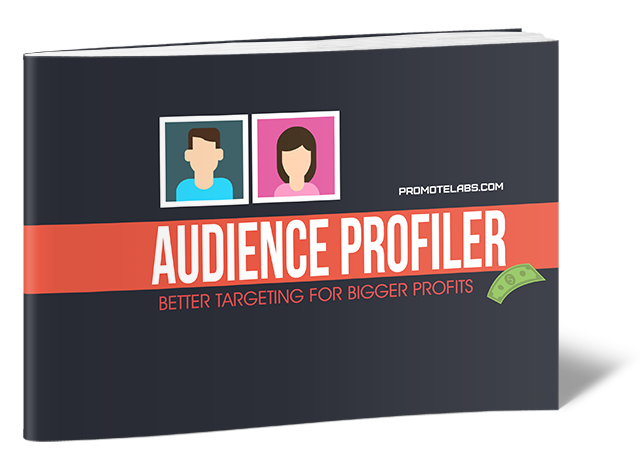 Knowing and understanding your target audience is a HUGE factor when it comes to crafting a winning social media campaign.
The more you know about your prospects, the better able you'll be to choose the right social media platform(s), plus you'll be able to create content that will really resonate with them.
Use this special bonus workbook to help you uncover these key insights about your audience. We'll start with a walk-through of various research steps, and then in the second part of the workbook we'll use your research to compose an laser guided audience profile.
TARGETS & GOALS WORKBOOK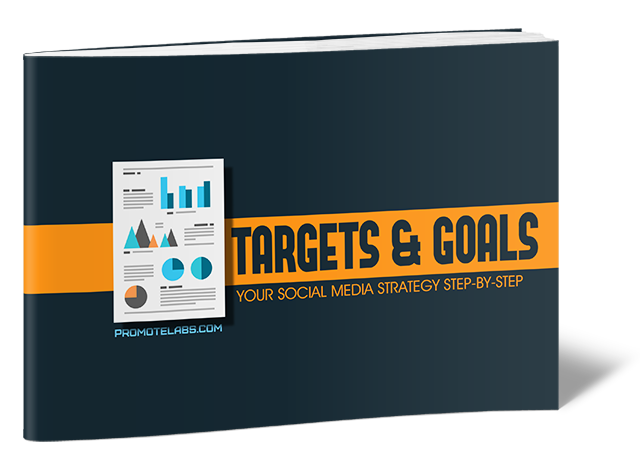 If you want to create a successful social media strategy and replicate it again and again to drive new business, increase sales and skyrocket your profits you must work to a detailed plan.  And this extra bonus guarantees it!  
1. Defining your overall social media marketing goals.
2. Identifying sub-goals that will help you achieve your main goals.
3. Implementing a simple plan to achieve goals and sub-goals.
4. Tracking and testing your results.
5. Tweaking your custom strategy for maximum results.
It's all inside… And this extra bonus workbook will guide you through each stage step-by-step.
SOFTWARE & SERVICES ROLODEX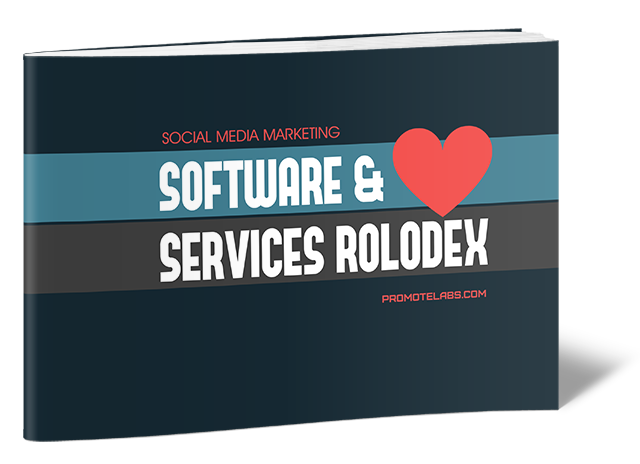 You can make light work of your social media efforts by using automation tools, and get better results with analytics.
Inside this handy Rolodex you'll find the following types of tools:
Automation Tools. These tools let you get your content published faster across multiple networks.
Analytics and Click Tracking. You can test, track and tweak your campaigns using these tools. Find out what works and optimize your social media efforts.
All In One Tools. These tools provide multiple functions, such as analytics, automation and engagement.
Content Creation. Here you'll get a variety of tools in multiple sub-categories to help you create images, videos, audio content & interactive content fast.
Viral Traffic Tools. These apps work to kick start your viral campaigns and boost your social media efforts.
There's no better time than right now to develop your social media campaign, and you won't find a better way to do it.
So click below right now to get started…

---
There's Nothing To Lose And So Much To Gain!
Listen, I know you've tried a lot of strategies in the past that just didn't work for you. This course is different, because we have new students who email us every day telling us about their great results. We want you to join this happy group.
We want to see you get great results too.
So here's what I'm going to do for you…
I'm going to take the risk off of you and place it squarely on my shoulders. That's right, if you order now you'll be protected by a 30-day money-back guarantee. You can download and test out our strategies for the next month. If you don't get great results, or if you're unsatisfied for any reason, then you'll get a full and prompt refund. Plus you can keep all the bonus gifts with our compliments.
So order now, because there's nothing to lose and so much to gain!

If you're frustrated because you can't seem to get enough traffic to your website and your social media campaigns are falling flat, then there's only one thing left for you to do order now – Remember we've guaranteed your great results!