Email Consultancy Program:
Take Your Business To The Next Level...
Exclusive Private Consulting With Simon Hodgkinson & Jeremy Gislason
If you're ready to rapidly scale and grow your online business but need expert advice to guide you towards your goals keep reading...
This direct one-to-one consultancy program is for web business owners and entrepreneurs of any level who want to speed up business growth, scale and expand existing market position or develop a strong foundation with a new product or service within a new market sector.
Ideally you will have an existing level of online business experience and a basic grasp of technology, terminology and a clear defined goal or collection of goals with a strong desire to achieve them. For instance if you want to significantly increase web traffic, cement your product or brand firmly in the marketplace, increase your subscribers, social media followers or expand sales and profitability!
If you are not currently achieving objectives, if your engagement, market attention and profits are unsatisfactory or if you've simply determined that you "need someone to guide the way" then we believe we can help with this personalized program.
While we acknowledge that books, training videos and online courses provide initial direction and solid foundation, we know from experience that sometimes what's needed is more specific, personally tailored advice that speaks directly to your individual circumstances. Experience based feedback that delivers a quick win, advice that resolves specific problems or individual suggestions designed to bring the successes you seek within reach.
With our consultancy program, you get direct access to us and we will answer any of your Internet marketing related questions.
We will look at your website(s), your landing pages, your sales copy, your email sequences, your advertising, your affiliate recruitment program and more - This is 100% focused on your business and your needs and you will be able to contact us directly via a private email/form whenever you need and we will communicate directly with you.
We can provide feedback and direction about how to improve your business, how to reduce workload and minimize mistakes and dozens of ways how to maximize your profitability with specific strategies or simply be a friendly and helpful sounding board for your ideas.
Maybe you're flying solo and just need someone to bounce ideas off or talk to and get suggestions on what to do next?
Maybe you want to expand your team but are not sure how to do that?
Maybe you're ready to launch your new product or service and want to make sure it's a success?
Maybe you're looking for more efficient ways to reduce costs and automate your business?
Maybe you want to be able to get a better ROI on your ad spends?
Maybe you just need a better headline on your landing pages?
That's where we can help you and where this consulting program comes in to play for your business.
You'll be able to contact us daily (the program operates Monday through Thursday) to ask questions and we will endeavor to respond within 24 hours with advice and suggestions. You implement these and we move forward to the next goal to accomplished.
You let us know what you need help with, what you need an experienced second opinion on or the right direction to take (it's up to you) and we'll be there for you.
You will always get a straight up, fluff free and encouraging reply, we do say what we see, we are direct and we will be (if needed) brutally honest - If we think you are making a mistake or moving in the wrong direction you will certainly know - Our program and it's methodology is results orientated and while you are the one in charge, just like great friends, we won't sugar coat our opinions or advice.
Bottom Line: This is about helping you do more, about helping you build and grow or improve your business and resolving specific issues that matter to you.
Here are some areas that we have worked on with current and former consultancy clients:
Product Brainstorming - Writing Print/Digital Books - Creating New Software Products - SaaS Product Development - SaaS Usability - SaaS Churn Reduction - Membership Site Marketing - Membership Churn Reduction - Product Launch Strategies - Product / Service Branding - Product / Business Acquisitions - Product Licensing (buying and selling) - Product / Business Sales (exit planning) - Print Book Launches - Improving Websites - Landing Page Conversions - Lead Magnet Ideas - Email List Engagement & Monetization - Improving Sales Letters - Developing Advertising Campaigns - Joint Venture Partner Recruitment - Affiliate Program Recruitment - Staff Hires and Resource Management - Print/Online/Offline Advertising - Social Media Marketing Campaigns - Viral Marketing Campaigns - Business Automation
And lots more... Together we have over 30 years experience working online, building dozens of successful product/brands sites, software and services and selling/promoting tens of thousands of products that have generated millions of dollars in profits for ourselves, partners and clients.
And just in case you'd like to check our credentials out, here's a brief history of our business and marketing experience...
Jeremy built and operated a highly successful 6 figure teaching business in the 90's starting with nothing but a good idea and a prayer (in a non English speaking country) That business generated well over a million dollars before he founded SureFireWealth Inc in 2005 which became an award winning, multi million dollar business with tens of thousands of active members around the world.
​An avid reader, Jeremy tries to read at least one book a week mainly on business, marketing, and self-development. He also studied Japanese for many years, has over 6 years of training in the Japanese martial art of Aikido and is an avid outdoorsman.
Simon has a 25 year history in sales and marketing, selling over $30 Million dollars of products within the industrial and automotive sectors before switching to web marketing in the early noughties (2001). In the last 15 years he has written and published dozens of best selling books, software products and online training programs, turning his company Hodgkinson Publishing into a seven figure powerhouse.
A keen study of psychology, conversion and optimization, Simon's expertise in writing sales copy has produced tens of millions of dollars for himself and clients - In fact just one sales letter he wrote took a digital product launch for a completely new product to $2 million in sales in just 7 days!
Combined Jeremy and Simon have built 5 successful, million dollar online businesses. They have become respected 'super affiliates' capable of driving 5 and 6 figure commissions thanks to their innovative and laser focused promotion strategies.
And together they formed what has now become Promote Labs Inc where they have taken their experience and skills with people, relationships, copywriting, strategic planning, team building, lead generation, sales and marketing to become what it is today.
As Jeremy highlights "We've been through the good times and sometimes not so good times, through high growth periods as well as recessions and yet our business has consistently hit 7 figures per year, year after year. We now have a team of 20+ people we work with on a daily basis creating new and innovative digital products - Sales and marketing is in our blood and we get the biggest kick helping others do what we do!"
Get these guys on your side! You won't be disappointed! Can't recommend them enough for their integrity and the respect they have earned in this space! My hat's off to them!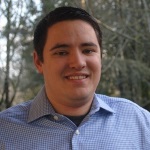 Paul Counts
PaulCounts.com
These guys know how to build a promotion. Anyone whom is lucky enough and who gets to work with them knows what I'm talking about. I give them my highest recommendation..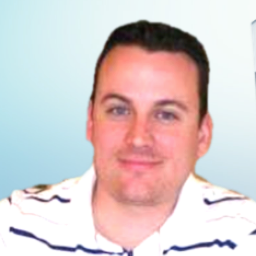 Karl Schuckert
GlobalRippleMarketing.com
These guys are the bomb, the real deal, best of the best, whichever superlative I think of, it fits perfectly with what Simon & Jeremy do. Amazing marketers, who are a pleasure to work with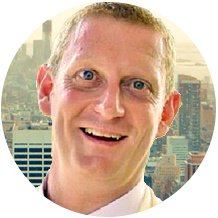 Paul O'Keeffe
GlobalMarketingNinja.com.com
I've known Jeremy & Simon for over ten years now and have to say these guys ALWAYS deliver.
Andrew Fox
Zapable.com
You want these guys on your side... trust me, your business will love you for it.
Matt Callen
InetInnovation.com
You guys operate with the highest integrity, your people love you your support is 2nd to none.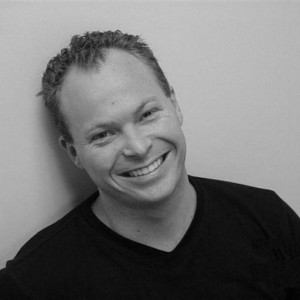 Walt Bayliss
WaltBayliss.com
I first met Jeremy & Simon back in 2007 and I realized very quickly these guys were people to learn from and (try to) emulate. What they don't know about marketing online you don't need to know, they've probably forgotten more than I actually know!
They were the first people I saw building real Funnels for launches and are always ahead of the curve with what's working and what's coming next.
Matt Garrett
MattGarrett.com
So Why Are We Doing This?
We've now built up our amazing team so that we can take a little more time off each day than we used to a few years ago. But rather than go fishing or hit the golf course, we'd rather be doing something that really excites us (and as online marketing geeks) that's helping other like minded businesses owners become successful and enjoy the amazing lifestyles we're blessed with.
Our mission this year at Promote Labs Inc is to have a positive influence directly on at least 10,000 people and indirectly 1,000,000 people. To have a better life financially through our products, services, licensing and consulting.
For example when one person buys a license from us for a product they then sell to 100 people, we've just indirectly helped 100 people plus their families.
When our consulting helps 10 people that maybe go on to hire 5 people each on their teams as their business grows, we've now just indirectly helped 50 people plus their families. And when those 10 companies create a product or service that we help them sell to 1,000 customers we will have (indirectly) helped 10,000 people!
Continue to multiplying those numbers and you can see why we're excited about this!
The indirect positive influence becomes exponential and that gets us stoked here at Promote Labs HQ!
How Much Does The Program Cost?
It's a 'two for one' deal here and you'll get access to us both via our email consultancy program for a flat $2,000 per month.
Is that good value?
We think it is... If we were going to meet you in person and spend a 3 full days with you to help brainstorm or grow your business we charge an initial fee of $20,000 plus an ongoing $4,000 per month retainer for Skype/Telephone access and we provide EXCELLENT value for money.
This type of program is new for us too, it's an experiment and the lower pricing reflects this but we believe wherever you are in your business today you will get MANY times more in return for your investment.
But this is a limited opportunity. We cannot accommodate more than 10 clients per month. At any time we will operate with a maximum of ten clients and we schedule our time a month in advance so be prepared to see this offer regularly open and closed depending on how many clients are active within it.
We're ready to make things happen - are you? If so then jump in right now!
Why Wait? Join The Program Now

:

PROGRAM OPEN: You Can Start Today - Direct One To One Consulting
Here's How The Program Works:
Initial Subscription. You need to set up a subscription above, following your initial payment you will be billed each month or each week thereafter for as long as you remain a client (you can cancel this subscription at any time and there is no ongoing commitment to subscribe to multiple months or weeks - If one month/week is all you need that is fine, if you need longer that is fine also - It's completely up to you.)
Foundation Questionnaire: We ask all new clients to complete a secure and confidential questionnaire which gives us a detailed history and better understanding of your business and goals - This will likely take 20 to 30 minutes to complete and will be retained by us throughout the period of your consulting subscription.
Question Submission Form: Following the submission of your Foundation questionnaire you will be immediately directed to a secure page within our site where you can submit questions. We ask that you ask one specific question each time and allow 24 hours for a response (Monday to Thursday) on receipt of our answer (we may both reply, it may be just one of us) then you may ask a follow up question or a new question.
You can choose to implement the suggestions we make between each question or at your own pace (later) as we move through the consultancy program.You ask the question, we reply, you implement or move on to a new question or follow up. The more specific your question the better and more specific our reply.
Consultancy Program - Getting The Most From The Process:
#1 One Question Per Day. Due to time constraints and the specific/personalized nature of this program we are only able to review one question and provide one answer per day. If you ask more than one question we will reply initially to the first question.
#2 Specific Questions. The more specific and detailed your question the more specific and detailed our answers can be. For instance if you ask "How do I build a list" you will not receive a specific response, if on the other hand you ask "My target customer is male, aged 20-40, living in Y and regular customers of Z and crazy keen on XYZ, what lead magnet should I use to increase my landing page conversion?" then you will get a much more detailed response along with actionable suggestions you can implement right away.
#3 The Direction Of Our Program Is Driven By You. We do not push an agenda or work through a 'stock' checklist, there are no books or courses to read first (sometimes we will make specific recommendations to expand upon our advice) You ask the questions and we answer them.
#4 We May Not Be Able To Answer Every Question. If your question demands and answer that falls outside of our areas of expertise we will tell you but provide you with other resources or direction for you to take - This will be rare (we've been there, done it and wore the t shirt for pretty much everything related to online marketing) but it can sometimes happen.
#5 We Can't Help You Fix Technical Problems - "How do I connect my printer to my WiFi network" will not receive a response, we are not tech support and can't assist you in installing scripts or provide you with software, hosting or technical assistance - This is 100% focused on marketing and strategy - for technical issues you need the services of a webmaster not marketing and business consultants.
#6 We Work In One Month (30 Day Blocks) or One Week (7 Day Blocks). When you join today you will have exactly one week/month of consultancy available from today. The program will automatically rebill in 7/30 days time and should you choose to continue your subscription there is nothing to do. Rebilling is automatic - If you decide to end the consultancy then you must submit a ticket to our support desk requesting the cancellation of your billing subscription at least 3 business days before the rebill date. Because we schedule our time and limit this program we cannot offer partial or full refunds for late cancellations. And because this is a service that directly impacts our own personal time we operate a strict no refunds policy.
#7 We Do Not Force You To Follow Our Recommendations And Suggestions - You do not need to ask questions every day but we do not offer a 'roll overs' if you miss a day that opportunity to ask a question is gone. Nor do you have to implement our suggestions (this is your business and we respect that) You can work at your own pace and may choose to immediately act on a suggestion or focus on asking questions and make changes later follow a plan or strategy later. However, if you remain subscribed to the program for a number of months and we fail to see you making progress or implementing the suggestions or strategies we've made, we may end the consultancy agreement with you.
Sound Good? Great! We're thrilled that you are serious about your business and becoming more successful online and we're looking forward to working with you so let's get started.
Why Wait? Join The Program Now

:

PROGRAM OPEN: You Can Start Today - Direct One To One Consulting