If you want to light a fire under your prospects and get them to join your list, buy a product, or take some other action, then you need to create a sense of urgency. And one great way to do that is by creating scarcity by using countdown timers.
Now if you're selling something that is in short supply, such as resell licenses to a product or seats in a seminar, then you've got natural scarcity built right in. Or if you're selling a live event (again, such as seats in a seminar), then there too the offer is naturally scarce.
If you're not selling these sorts of things, then you need to create the scarcity. Generally, you do this by creating an offer that's limited either by time or by quantity.
In other words, the main product itself isn't scarce – but the offer overall is scarce.
Here are two ways to create scarcity:
Offer a limited discount. For example, you might offer a 25% discount to the next 100 people who act now, or perhaps you offer a discount that expires in 72 hours.
TIP: Another way to do this is to hold a Dime Sale, where the prices go up daily for a week, OR they go up every time someone makes a purchase. Thus, your prospects know that they'll get the best deal if they act right now, because the price is guaranteed to go up soon.
Create a limited bonus offer. The idea here is to add extra bonuses to your overall offer, and then limit these bonuses to a certain number of people or for a certain amount of time.
For example, if you're selling software, you might offer free installation and customization to the next 50 people who order.
One of the most common and effective ways to create scarcity (and boost response) is by creating a time-limited offer. This could be anything from a 12-hour flash sale, to a coupon that expires in a couple weeks.
While just creating the offer gets people moving towards your order button, there's a simple trick you can use to really shatter sales records: install a countdown timer.
Knowing there are only a few hours left on a sale is one thing. But seeing the minutes and seconds literally count down before their eyes creates a visceral response in your prospects. A count down timer takes urgency (and your sales!) to a whole new level!
So, how do you use a countdown timer for maximum effect?
Check out these five ideas…
 Count Down a Flash Sale
If you're having a flash sale that only lasts for a matter of hours, then you need to be sure your prospects see it. One good way to do this is by installing notification bars (AKA attention bars) with embedded countdown timers on your site's most prominent pages. Put 'em on your home page, your blog, your sales page… and any other high-traffic page to get great results!
Count Down the Time Before a Coupon Expires
Let's say you have a really good discount offer going on, such as coupon code worth 50% off. Naturally, the catch is that the coupon code expires in a matter of days. If you really want to give your sales a huge boost, then install a countdown timer on your sales page right alongside the coupon code. Your prospects will feel absolutely compelled to use the coupon code now before the offer is gone – and they'll probably even distribute the code to their friends and tell them to rush on over before the sale ends!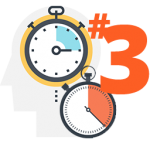 Count Down an Exit Offer
Prospects leave your site all the time without taking any sort of action. If they leave without joining your mailing list, then you're in trouble. That's because it's unlikely they'll remember to come back on your own. And if you can't follow up by email, then it's unlikely you'll ever see that particular visitor again.
So, here's a good solution…
Capture your prospects onto your list by tossing up an exit offer. Give them a deal they can't refuse, such as an in-demand lead magnet for free in exchange for their email address. And just to make the offer even more compelling, give them a limited amount of time to take you up on this freebie.
For example, you might put up a countdown timer ticking down a relatively short amount of time, such as 10 minutes. This creates a huge amount of urgency, which in turn gets your exiting visitors to join your list. Score!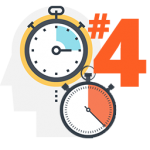 Count Down to a Launch
Do you have a big product launch coming up? Then chances are, you plan on building anticipation for the launch. Your goal is to get as many people hitting your sales page the minute your sales page officially goes live.
So, how do you generate a lot of excitement around this launch? Simple – you pre-sell the offer, promise a great launch-day special, and then put a countdown timer on the preview of your sales page. This builds anticipation and usually creates a flood of people hitting your order button the second it goes live!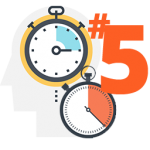 Count Down to a Live Event
A live event such as a webinar has natural scarcity built in due to there being a natural "deadline" of when people can register. However, if you're holding a webinar than you can further build excitement and urgency by counting down to the time the event starts. People who already registered for the event are going to retain their excitement when they see the countdown. And those who haven't yet registered will feel compelled to grab their seat now while they still can.
So, as you can see, there are plenty of ways to use countdown timers to get more subscribers, build excitement, and generate sales.
But There Might Be a Problem…
If you're like most marketers, you love the idea of a countdown timer – but you're not really sure how to get one up and running on your own site. You probably don't have the skills to do it yourself. And if you've ever installed one of those countdown timer scripts on your site, then you know they're pretty unreliable. Sometimes the script breaks. Sometimes your visitors can't see them.
The good news is that there is now a reliable solution, and it's called Conversion Gorilla. This web-based app is a two-in-one tool, which lets you quickly and easily create notification bars with embedded countdown timers.
And because it's been thoroughly tested across platforms and devices, you can rest assured that your visitors will always see it. So, whether they're visiting your site on the latest iPhone OS, or they're coming to you on an old desktop PC, your countdown timers and notification bars are always visible and working hard to generate sales for you.
To learn more about Conversion Gorilla and how you can use this user-friendly app to start getting more subscribers and sales, visit them online at  www.conversiongorilla.com.
To learn more about other ways to generate more subscribers and sales, check out this eye-opening blog post "The 7 Secrets of Boosting Conversions and Sales"
Latest posts by Jeremy Gislason
(see all)