Click here to submit your testimonial

Protecting Your Hard Work Is Important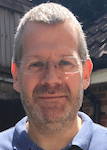 As a software developer protecting your hard work is an important aspect of selling digital products. You want a licensing system that does what you need, is flexible and not get in your way.
ProductDyno does that and more. Other licensing systems make you jump through hoops integrating their services, not so with ProductDyno, it was quick and painless. If you need to license and protect your digital products then there is no other service I would recommend!
John Merrick
Connectly, IM Wealth Builders Ltd
Protecting Your Digital Assets is THE Most Important Thing You Can Do
Protecting your digital assets is THE most important thing you can do. ProductDyno makes it click and play easy. It doesn't matter if you are a non-techy or a software developer (like me), you will find a level of ProductDyno that suits you down to ground.
Do you want to click a few buttons and create protected download areas for your products? Do you want to build a membership database that you can control with licensing, emails, integrations with other services? Do you want to dig deep at a code level and integrate your own systems with it?
As a professional software developer I appreciate products that are simple and easy for non-techies to use but also provide extra power and flexibility for techys to connect to. ProductDyno has both and it works simply and elegantly.
Simon Philips
Good Things Come To Those That Wait!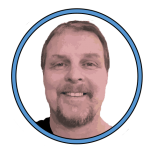 I have a few criteria that I am picky about when it comes to a membership platform. Obviously protecting your content is priority, but the membership setup must be simple, and the members page has to look professional.
I have tried several membership plugins, scripts, and cloud platforms over the years and I have finally found one that I am truly happy with. ProductDyno meets all of my criteria and is very easy to use, plus it looks great.
I built my first product to launch with ProductDyno and adding each section for my members area was a breeze. The final output of the members area is clean, neat, and very professional looking. I wouldn't use anything else personally after buying ProductDyno.
Bryant Dodd
Product Protection is ProductDyno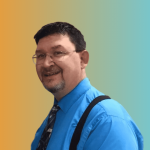 I have worked with several other product protection and delivery systems, and have had to code my own fixes time and time again, or worse yet have my valuable assets exposed! ProductDyno comes out of the box ready to secure and support your products and customers, wither it be an information product, a SaaS product, or WordPress Plugin or Software Licensing! I use it for all of my products (17 now and growing in my ProductDyno Admin Dashboard) and have migrated almost 1500 users to the ProductDyno platform for product fulfillment and video training courses!
You can tell they are product owners/creators as well, due to the amount of thought that went in and continues to go into ProductDyno. They have improved it without bloating the software since I have purchased!
Hands down the best platform there is for securing and delivering your products, and it's only getting better!
Curtis Crowley
Excellent product great support
Product Dyno is a great tool for managing members and membership pages. Also the customer service to help get it set up was excellent.
Anthony Hayes
Business Loans Now
Great and Understanding Support Team
It's nice to know that PomoteLabs and specifically ProductDyno has a great support team.
So, I would like to thank the Sara and Donna particularly, who helped to quickly resolve my account issues which put me back in business.
I plan on using ProductDyno in a variety of ways and glad they have my back.
Sincerely,
–Joseph Yanni
Joseph Yanni
Finally The Perfect Solution Made Affordable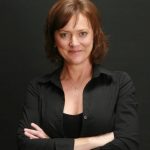 I have tried just about every membership platform out there. The are either buggy, cumbersome or WAY too expensive – especially if you are just getting started.
ProductDyno fills a much needed void.
It's easy affordable and they have thought of everything. This thing has so many integrations and features you might think you are using one of the expensive options that can cost hundreds per month.
This is a must have tool!
Valerie DuVall
The Promote Labs Team is
The Promote Labs Team is quick, knowledgeable, and AWESOME!
I needed to upgrade my purchase after I mistakingly ordered the wrong version of my Product.
I contacted the Support Desk and they took care of my issue and gave me access to the correct Product, in no-time-flat! Jennifer, one of their team members, from the Customer Happiness Team Welcomed me to their Tribe!
I'm really looking forward to using my ProductDyno System and joining the PromoteLabs Tribe!
Dr. Michael A. McMorris
Dr. Michael A. McMorris
ProductDyno is…….Awesome
Sometimes you find a product to use for your online business that is just outstanding. This goes certainly for ProductDyno, I am very glad I decided to buy it. It is an easy way to build membership sites, for one time fee standalone products, and for recurring fee memberships. It is very easy to quickly add content to your products, and the available themes make sure you get fantastic looking membership sites. You can add audio, video, text, pdf's and other supporting material for your customers, and you can dripfeed the content as well. Sections and sub-sections make sure you can organize the content perfectly. Next to that the support is really super (thanks again, Jennifer Taylor). I had to clearify some issues and got the right answers back very fast and to the point. One of the features was not working well, but the developers team took quick action to make it work as should be within a day. So all in all I can only say: If you have or want to have an online business selling memberships, I strongly recommend using ProductDyno.
Charles van Veen, Amsterdam, The Netherlands
Charles van Veen
Greatful
Hello,
Not sure this is a testimony, but I was a teacher , I had a stroke (stress and high blood pressure) Teaching myself Marketing on the internet, bought Dyno, and the person explaining the software almost made me cry! He Did so well explaining, and thanks so much for creating something like this, I feel like I will be able to have more control of my life! Take care and will be giving you a update when I start putting products on this platform.
Roxanne
roxanne
none yet
Product Dyno is our favourite system for delivering online products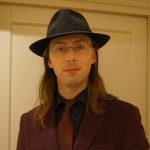 ProductDyno is our favourite system for delivering online products. It's simple, secure, and incredibly well put together – everything just works. It's definitely the most popular membership software among Convertri users, and it's easy to see why!
Neil Murton
ProductDyno has everything you need to deliver your content!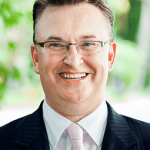 "When I first heard about ProductDyno, I was totally skeptical. I mean, who wouldn't be nowadays? You see, every time you open up your Gmail, Yahoo and Hotmail, and all you get are emails telling you how you can make millions of dollars with their new super-duper 'membership platform'.
Well, on the advice of some well respected marketers, I invested in ProductDyno and my thoughts are 'Wow'! ProductDyno is simple, intuitive, it's got everything you need in one control panel, and you can drag and drop all of your content from YouTube, your hard disk and anywhere else.
In summary, if you can't put a lucrative money making membership site together with ProductDyno, then you might as well give it all up and get a job flipping burgers. ProductDyno is that good!
David Cavanagh
ProductDyno Shines with It's Powerful Integrations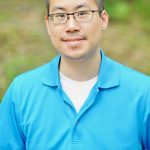 There are many types of membership scripts out there so choosing the best one for you can often become a daunting task.
Where ProductDyno shines is it centralizes all your payment processors, autoresponder systems, hosting, and everything you can think of in one area.
This is often where most other scripts lack. With other scripts you typically require a lot of add-ons and you need a lot of moving pieces. Eventually it gets scattered.
Another thing you should look for is if the script has the capability to withstand long term. I know the guys behind ProductDyno for decades and they will do whatever it takes to stomp out all the bugs and improve on it. I've seen it as well being part of the initial beta test group.
Lastly – It allows you to setup collections which follows a new method of marketing that I've been testing and teaching recently to convert prospects into die hard fans when you mix products and good content marketing together. This is something you can't do with any other system and I've tested hundreds. Except one I've used that costs $1200 per year.
I highly recommend ProductDyno to anyone wanting to securely deliver their content online and have everything in one place!
Stephen Luc
Fast customer support
I ordered a product package from Promote Labs, but I never received the password link to download the product. I sent an email to support. And within an hour, a representative, Donna, responded to my support ticket. She resolved the problem in seconds. Nice work.
Sharmil McKee
ProductDyno is so good that I've been migrating as many of my products as I can into it.
ProductDyno is so good that I've been migrating as many of my products as I can into it. So far I've got 65 products and 15 collections and can honestly say that this is the best product delivery and member system I've used in my 18 years online. They have the most complete list of integrations I've seen and everything just works.
Andy Brocklehurst
Nice little bell and whistle
I want to say I like this new feature in ProductDyno at a 1st glance…
The new "Business Intelligence" feature that is…
I recently connected ThriveCart to a product in PD and now I have one central pane of glass to see the sells that happen from my PD products…
While yes I can and should go back to ThriveCart and look and see this, it is just a nice to have in PD … for me…
I do not currently offer that same product via another payment gateway but I should … say another payment gateway that is also connected to another merchant option, in case something happens on that front….
So when I do get there it will be nice to see this again in a single pane of glass type view in PD to see where my sells are coming from, another place to see tracking results…
But I would hate for PD to try and turn into a do everything and miss the point of what I bought it for easy product delivery…
So thanks, it is a nice little bell and/or whistle for me at this time…
Garry Baker
Good Products – Great Support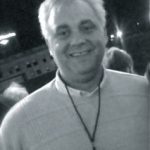 I love PromoteLabs and the products they produce. ProductDyno is another excellent product from PromoteLabs. I've been using it for the past several months and I can't say enough good things about it. Not only has it saved me time but has helped me streamline my business. In typical PromoteLabs fashion, it's a solid product with even better support behind it. Any time I've had an issue, the Customer Happiness team has done what their name suggest, solved my problem and made me happy.
Rest assured that when you invest in a product from PromoteLabs that you're investing in a quality product that is going to help you and your business.
Robert Borsuk
Excellent Customer Service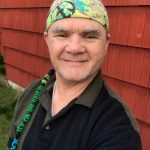 I recently had the opportunity to test the customer service and they passed with flying colors. The issue I experienced occurred when I changed my hosting provider and Post Gopher stopped working. I looked through the FAQ and followed the troubleshooting steps to no avail. I then submitted my problem and the support team looked at my situation located the problem area directed me to the correct troubleshooting steps which allowed me to solve the problem. A+ service. Thank you.
Shawn Shepherd
Unbelievable results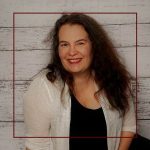 It seemed too good to be true. Set up Post Gopher, put it on your posts, and build your email list. I was averaging 9 sign ups a month. Well, it couldn't HURT, right?
I installed it just as the 'summer slump' hit, figuring I could work out out any bugs during the time when I get the least traffic.
224 sign ups that month
230 the month after that
Zero work, and the subscribers just roll in, ones that I know are interested in my content. I'm sold!
Marie Beausoleil
Excellent Support
Hit a bump with my installation, which is when I was reminded that old gits don't understand all this modern technogizmo stuff. The support team dug in and stuck with me until they were able to convince me that name is spelled name. Oh, the embarrassment I suffered.
That being said, they responded politely, effectively and swiftly to every single question I had, which mainly revolved around me learning the spelling of name. I learned to spell name correctly and I don't think I could have done it without them.
Had seven signups within the first hour of putting the shortcode on five posts.
Kirk Ward
Post Gopher is growing my list on autopilot!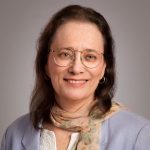 I recently bought PostGopher and have now installed it on 2 websites. It adds a button to each blog post offering a PDF of the post for which visitors have to give me their name and email. It automatically provides a Call to Action to each and every one of my blog posts, even those that I wrote years ago. This is growing my list without me lifting a finger and I love it!
Ellen Finkelstein
Super Impressed With Post Gopher Results
Post Gopher has been money well spent. Not only is there a much easier and higher opt-in rate on my site, but the setup was really fast and simple. I'm also impressed with the statistics page. It shows the clicks and conversions per post – this is super useful to quickly know which pages are most popular – right in your WordPress dashboard. Love it!
Bo Johnson
Great results from PostGopher…
I was going to set up a lead generation device on for each blog post on the site which would allow the user to download a printable version of the article. With over 200 blog posts, this was looking like a very onerous task. Then I came across PostGopher that automates the whole process. I did in one hour what it would have taken me over 100 hours to do manually. I've had this installed on one site for exactly four weeks and have received 455 opt-ins. That's awesome.
Eric Brown
BEST Customer Support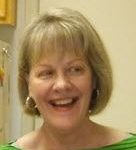 I installed Post Gopher on one of my niche sites and had problems getting it to work consistently. When I had my WordPress dashboard open, it worked fine. As soon as I logged out it appeared to be working, but did not deliver the pdf file. Instead, it opened a browser window and displayed the code.
This site is using a lot of plugins, but all of them are needed. I didn't want to lose any of the functionality to get Post Gopher to work. Usually a support desk will issue a refund in this situation instead of helping to resolve the problem.
Not so with the "Customer Happiness Team!"
After 10 tries and no solution I thought we were done. Then I opened an email in the morning and Jennifer had a thought at 2am! She passed this info to the development team and they were able to resolve the issue.
Post Gopher is working on all devices. I would happily purchase another product from PromoteLabs, knowing their support team is so dedicated!
Gail Metcalf
GRM Business Solutions
Amazing Tool!
PostGopher is an amazing tool for folks who blog regularly!
Paul Myers
The EASIEST Way To Build Your Email List Auto-Magically!

I am seriously in LOVE with Post Gopher! It has increased my email list optins in a BIG way with NO extra work on my part.
If you're a blogger, you NEED Post Gopher – it doesn't make sense to blog without it. Just set it… and forget it – let Post Gopher do all the work FOR you.
Jennifer "PotPieGirl" Ledbetter
Post Gopher is Taking the 'Content Upgrade' Strategy to the Next Level!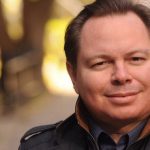 PostGopher is taking the 'Content Upgrade' list building strategy to the next level! I love this plugin and it's so easy and fast to use. It came at the right time for me as I am revamping my blog. Highly recommended!
Chad Eljisr
Post Gopher Has Performed Better Than All The Other List Building Solutions I Use Combined!
Opt-in rates have been on the decline for the last decade or so, and I've tried a lot of different solutions that have promised to turn that trend around. Of all the things I've tried including web based apps and various plugins, only Post Gopher actually delivered.
I installed it on my bizweb2000.com blog and the process took me literally ten minutes. I just checked the stats today, a couple weeks later and I see that Post Gopher has already generated 51 new optins for me on autopilot. That's better than all the other solutions combined! Thanks for a fast, simple solution to growing my lists!
Jim Daniels
I Love PostGopher!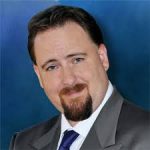 I love PostGopher, what a great and innovative way to not only engage your readers but turn them in to active subscribers. We have a ton of powerful content that is incredibly detailed and with one click you have INSTANT lead-magnets that your readers LOVE. Grab this and put it on your blog now!
Sean Donahoe
Great products with great support is essential.
Internet marketing is getting more and more competitive. I constantly need good products to achieve my goals and build my businesses. I have bought many products from Promotelabs they have never let me down, have always delivered great value. I don't remember that I have asked for support before. But with Post Gopher I experienced an issue having one of my blogs interact with Aweber. Thanks to a good support service the problem was solved within a very short time.
Henrik Wanner-Olsen
This is the PERFECT Tool for Any BLOG!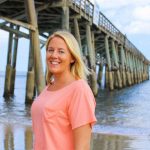 Post Gopher has really helped grow my email list as well as driving more traffic back to my food and travel blog at TastefulVenture.com. This is the perfect tool for any blog! When someone downloads the PDF from your blog post to their computer, they have the option to go back at anytime and read it with the option to click on the link and re-visit your website. My traffic has increased and it's creating repeat visitors!
Sara Hadro
Awesome Support–James Personally Took Care of Me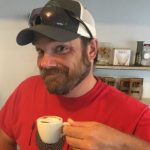 I've been with Perkzilla from version 1, and Beta V2 has been released, with awesome new features and a slick new interface. Viral share is GREAT, and tiering your reward system is huge incentive for folks who want that grand prize.
I discovered a very small bug where the submission form wasn't rendering quite right on mobile, and James and his team were quick to get me a resolution.
Two thumbs up, worth the investment, and super glad and proud I'm a founding member!
-David Mason, Owner, Best Slope Designs
David Mason