Testimonial Submission Form
Testimonials
Product Protection is ProductDyno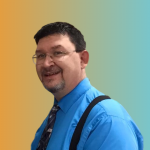 I have worked with several other product protection and delivery systems, and have had to code my own fixes time and time again, or worse yet have my valuable assets exposed! ProductDyno comes out of the box ready to secure and support your products and customers, wither it be an information product, a SaaS product, or WordPress Plugin or Software Licensing! I use it for all of my products (17 now and growing in my ProductDyno Admin Dashboard) and have migrated almost 1500 users to the ProductDyno platform for product fulfillment and video training courses!
You can tell they are product owners/creators as well, due to the amount of thought that went in and continues to go into ProductDyno. They have improved it without bloating the software since I have purchased!
Hands down the best platform there is for securing and delivering your products, and it's only getting better!
The EASIEST Way To Build Your Email List Auto-Magically!
I am seriously in LOVE with Post Gopher! It has increased my email list optins in a BIG way with NO extra work on my part.
If you're a blogger, you NEED Post Gopher – it doesn't make sense to blog without it. Just set it… and forget it – let Post Gopher do all the work FOR you.
Jennifer "PotPieGirl" Ledbetter
Good Things Come To Those That Wait!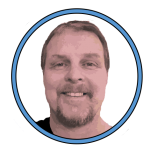 I have a few criteria that I am picky about when it comes to a membership platform. Obviously protecting your content is priority, but the membership setup must be simple, and the members page has to look professional.
I have tried several membership plugins, scripts, and cloud platforms over the years and I have finally found one that I am truly happy with. ProductDyno meets all of my criteria and is very easy to use, plus it looks great.
I built my first product to launch with ProductDyno and adding each section for my members area was a breeze. The final output of the members area is clean, neat, and very professional looking. I wouldn't use anything else personally after buying ProductDyno.
Post Gopher Has Performed Better Than All The Other List Building Solutions I Use Combined!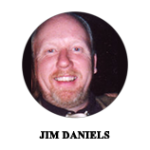 Opt-in rates have been on the decline for the last decade or so, and I've tried a lot of different solutions that have promised to turn that trend around. Of all the things I've tried including web based apps and various plugins, only Post Gopher actually delivered.
I installed it on my bizweb2000.com blog and the process took me literally ten minutes. I just checked the stats today, a couple weeks later and I see that Post Gopher has already generated 51 new optins for me on autopilot. That's better than all the other solutions combined! Thanks for a fast, simple solution to growing my lists!
Protecting Your Hard Work Is Important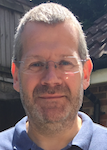 As a software developer protecting your hard work is an important aspect of selling digital products. You want a licensing system that does what you need, is flexible and not get in your way.
ProductDyno does that and more. Other licensing systems make you jump through hoops integrating their services, not so with ProductDyno, it was quick and painless. If you need to license and protect your digital products then there is no other service I would recommend!
John Merrick
Connectly, IM Wealth Builders Ltd
I Love PostGopher!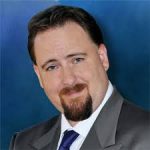 I love PostGopher, what a great and innovative way to not only engage your readers but turn them in to active subscribers. We have a ton of powerful content that is incredibly detailed and with one click you have INSTANT lead-magnets that your readers LOVE. Grab this and put it on your blog now!
This is the PERFECT Tool for Any BLOG!
Post Gopher has really helped grow my email list as well as driving more traffic back to my food and travel blog at TastefulVenture.com. This is the perfect tool for any blog! When someone downloads the PDF from your blog post to their computer, they have the option to go back at anytime and read it with the option to click on the link and re-visit your website. My traffic has increased and it's creating repeat visitors!
Solid Tool That's Going to Help Tons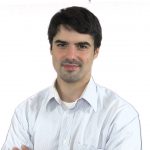 After reviewing I'm happy to say that this is a solid, high-value tool that's going to actually make a big difference in your business… unlike 'hype' tools that have been launched and will stop being updated after a few months. Make sure to take advantage of this generous discount & offer before the price rises.
All We Have to Say Now is WOW!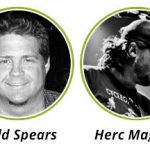 After paying a professional $1000 to split test our first product launch, we knew the practice was a solid investment as our sales increased dramatically. But for our recent Keyword Supremacy launch, we decided to test out Split Test monkey to see if we could somehow pull off split testing our live traffic ourselves and hopefully increase sales and save a few bucks as well.
To be honest, we were quite nervous about the decision as launch time is definitely NOT the time to be learning how to set up split test software. We thought it was going to be complex, full of difficult coding and HTML code changes and basically a pain the ass to implement. But all we have to say now is WOW. We were totally blown away by the simplicity and effectiveness of this tool.
It didn't take days and weeks to figure out and set up. It took about 5 minutes to figure it out, and another 10 minutes to set up our first tests. We ran Split Test Monkey throughout our launch and were easily able to triple our conversions, saved $1000 and feel 100% confident to set up split testing for future products.
Todd Spears & Herc Magnus
Finally split testing doesn't have to be complicated OR expensive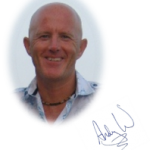 I have to say I'm not an out and out techie, and so I am not one for getting software for the sake of it. If I do invest in software it HAS to be important to the success of my business. Well, I paid my own hard earned cash (yes I'm a REAL customer) to invest in Split Test Monkey.
From logging to creating my first split test it took me approximately 3 minutes! I know you hear all the time that things are newbie friendly, well this is as user friendly as it gets. Fill in a couple of fields, and you are just about done. Once it is up in running you get simple and clear stats to enable you to easily analyze the stats you create.
When you consider you are getting lifetime access for a one off investment that is a fraction of some products that do a similar thing, it becomes a bit of a no brainer as far as I'm concerned. Just purchase once and you can do as many tests as you want…forever!
Split Test Monkey just goes to prove that split testing doesn't have to be difficult or expensive and I am happily recommending it to all my students.
19.43% List Conversions and $4985 in Revenue?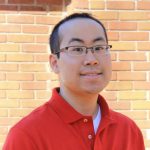 During my beta tests with Split Test Monkey, I found it simplifies things to make it easier to setup and fast without all the complex features.  I ran a list building campaign with cold YouTube Video SEO traffic for 16 days. I expected conversions at 4-10% or much lower because people didn't know me. I tested two totally different pages and sent 1212 unique visitors to them.
As you can see in the image below, URL 1 got 15.43% conversions while URL 2 got 19.43% conversions with the help of the Auto Optimizer feature.
Had I "assumed" URL 1 worked out of the gate because it looked beautiful, without even testing URL 2, I would've been gambling with my money.  So now I have a winning strategy to push my traffic towards URL 2. Ultimately these leads converted into 5 high ticket sales ($997 each) – which is $4985 in revenue.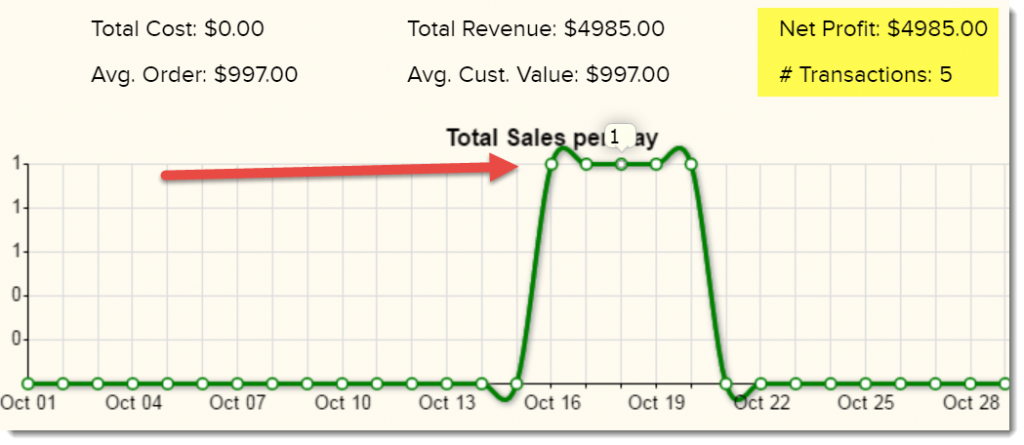 So as you can see, without split testing, you're throwing all you're time and money in hopes it'll hit the bulls-eye.  What these tests reveal is typically the one you think is going to convert, just doesn't. That said, I highly recommend grabbing Split Test Monkey today.  I absolutely love it and know it'll do great things for my business.
Split Test Monkey is One of the Most Powerful & Easy to Use Tools for Split Testing!
I used to spend $100s a month on over bloated split-testing tools and I have to say Split Test Monkey is one of the most powerful and easy to use tools out there for split testing not just URLS but elements on the page too. I love it and highly recommend it.
31.9%, 66.3% & 70.1% More Conversions!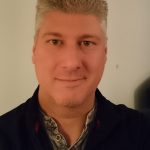 Those are the results from just 3 of the split tests I was able to run in a recent launch thanks to Split Test Monkey! There are some tools that are simply indispensable to my business, Split Testing is one of those things, but I've not found one that would do everything I want, and be easy to use, until now…I'm rolling out split tests on every sales page I have, squeeze pages next, and looking forward to making significantly more profit from the same traffic! Split Test Monkey is the first split tester that I've actually wanted to use since it's so damned easy!
Fun Split Testing – Are You Serious?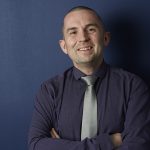 Yeah, I'm serious. I remember the days of split testing – you installed a php script, you had to put weird variables in your sales page. Make a mistake and you were snookered. Then of course trying to understand the stats meant getting men in white coats to look at it. The guys at Promote Labs have made split testing fun!
An easy to use web interface that allows you to copy on piece of code and then track your conversions. And don't worry about declaring winners etc, split test monkey does all that for you! You gotta split test, you gotta know your conversions, you gotta buy this – plain and simple!
26% Increase With 2 Minutes Work…
Split Test Monkey isn't the first testing software I've used, but I think it might just be the easiest and fastest to get working. In less than two minutes I setup my first test which is already showing a 26% increase in conversions. It's easy to use and it makes me more money. What's not to like?
The increase in revenue from just this one little test would cover the cost of the software many, many times over. (I can't wait to start more tests and see how much more I can increase sales!) Great stuff from you guys as always.
Split Test Monkey takes a really complex task and makes it "point and click" easy.
Split testing is one of those tasks that I've always hated because of how complicated and time consuming it is. I knew it was important but man, was it difficult to get right…that is, until now. Like all of Promote Labs software Split Test Monkey takes a really complex task and makes it "point and click" easy. I literally purchased the software and had my first Split Test set-up and live on my site 2 minutes later. And not only is it easy to use, it makes a BIG difference to results.
A simple A/B Split Test on one of my squeeze pages showed that Option 1 got 30% more subscribers that Option 2 and the only difference was a few words in the headline. 30% more subscribers, not bad for a simple split test that only took 2 minutes to set-up. I'm really impressed so far and will be using Split Test Monkey on a daily basis in my business going forward and so should you too!
I Made My First Sale From JvZoo… Thanks To Commission Gorilla.

Hello,
Vijay here from India. I been working as a Internet Marketing affiliate. I struggled a lot for getting sales for me. But, Once i saw this "Commission Gorilla" Bonus Page Builder, It changed my entire life. Now i am getting sales like a "PRO" EveryDay. Thanks to "PROMOTE LABS". I always looking to use and promote your "Awesome Money Making MONKEY TOOLS". You Guys ROCK…