What's on your business wish list this year? Getting bigger profits? If you're like most marketers, you're wanting to make more money with your online business. And one good way to do this is by building a bigger list… That means you need to get subscribers.
Because once you get people on your list, you can send them autoresponder sequences that make money for you in an almost hands-free way. And that frees up your time to focus on other parts of your business.
So, how do you start getting more subscribers? You can start with the following five tips…
#1 Give Prospects Something Really Good
What are you currently offering your prospects in exchange for their email list?
If it's any kind of rehashed, outdated product, then think again. Just because you're giving a product away for free doesn't mean that product should be worth $0.
On the contrary, your product should be valuable. It should be something that you could easily attach a $25 or $50 price tag to and have people snatch it up left and right. And that means it should be something that's both valuable and in-demand in your niche.
Here's a big hint…
Do some market research to find out what people in your niche are already buying, and then give them something similar for free as your lead magnet.
For example, if meal-planning apps are all the rage right now, then create one that rivals the competitions' features, and offer it up to free for those who join your list.
Or put on a webinar with some high-profile guests in your niche, and let people in for free as long as they register first. As an added bonus, your guests will even help you promote the event, which means more viewers and an even bigger list for you!
Next…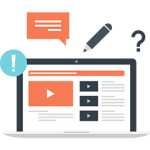 #2 Do Something Different on Your Lead Page
Are you still using the traditional "Dear Friend" sales letter as your lead page? If so, it's time to try something different.
Here are two ideas that others are finding tend to work really well:
Use short copy. Your prospects' attention spans are short. So instead of creating a traditional sales page that seems to go on for miles, opt for short copy that jumps directly to the benefits. Generally, this means tossing up a hard-hitting, benefit-driven headline, listing the other top benefits in a bulleted list, and then closing with a strong call to action alongside your opt-in form.
Install a video on your lead page. There's a reason why some of the biggest companies in the world (such as PayPal) use videos directly on their landing pages or even as the background: it works. It gets attention, it gets your message across, and it gets people to take action.
TIP: If you'd like to install a video as the background to your landing page, then check out LandingPageMonkey.com. This app makes it point-and-click easy to create lead pages with (or even without) videos.
Next…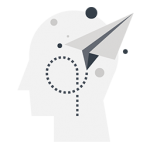 #3 Become a Mind Reader?
One of the keys to getting people onto your list is to give them something that they're really interested in, something that they're thinking about RIGHT NOW. In other words, you need to join the conversation that's already going on in their heads.
Kind of sounds like a big of mind-reading or black magic, doesn't it?
Actually, there's a really simple way to do this, and it works like crazy to get people on your mailing list. Just give people something that's directly related to whatever content they're viewing at the moment.
For example, if someone is watching a video on basic obedience training for a dog, then offer them "Part 2" of this video in exchange for their email. If they really like the first video, then you can bet they won't even think twice about joining your list to grab the second video.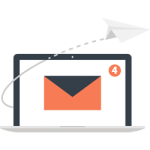 #4 Capture Exit Traffic
Some marketers make the mistake of thinking that exit traffic is comprised of uninterested visitors. And so when someone leaves the site, the marketer lets them go without so much as a wave goodbye.
That's a mistake. And that's because exit traffic isn't untargeted – they just haven't seen anything enticing enough to get them to take action right now.
You can change that by putting up an in-demand exit offer to one of your best lead magnets. And if you really want to get those subscribers flowing in, put a time limit on the offer ("This offer good for the next 10 minutes only…"), and install a countdown timer to really increase conversions.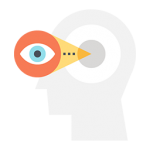 #5 Attract More Eyeballs with Notification Bars
When people land on your page, you have just a few seconds to grab their attention. And when they're leaving your page, you have even less time to toss up that amazing lead-magnet offer that they can't refuse.
But here's the thing…
Some of your visitors will simply ignore pop-up windows, because pop-up windows are so common. So, you need to put something in front of your audience that is a little different, something that will get their attention.
The answer: install notification bars (AKA attention bars).
You can install these on any page of your site, and you can pick the location (e.g., the top of the screen, the bottom, or one that floats as users scroll). You can even decide when these bars appear, such as when someone first lands on the page, after a pre-determined delay, or even when someone is exiting the page.
Point is, you take an eye-catching attention bar and pair it with a really enticing lead magnet offer, and your prospects will be joining your list like crazy.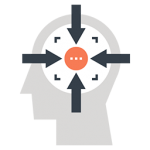 Parting Thoughts
Whether you're just getting started with list building, or you're hoping to break into a six or seven-figure list this year, the tips above will help you get more subscribers with very little investment of time or money.
To find out how to install conversion-boosting countdown timers and attention bars on your site, check out this nifty tool: www.conversiongorilla.com
To learn more about how to increase your conversions to boost both subscribers and sales, check out this super-useful blog post: "The 7 Secrets of Boosting Conversions and Sales"
Latest posts by Jeremy Gislason
(see all)