LEAD MAGNET POWER PACK
VIP AFFILIATE PARTNER PROGRAM
Affiliate Program & Launch Contest Opens September 7th at 11AM EDT
Promote Your Favorite Lead Magnet Bundle - Get Your Affiliate Link Below
The Lead Magnet Power Pack Helps Your Referrals Build A Email List They Can Maximize Profits From Over and Over Again!

IMPORTANT NOTE: Always TEST your affiliate link and mask the links before sending for maximum delivery. YOU MAY NOT USE ANY NEGATIVE MARKETING TO PROMOTE THIS PROGRAM. IN ANY WAY, SHAPE, OR FORM. YOU MUST COMPLY WITH OUR FULL AFFILIATE TERMS AND CONDITIONS SHOWN AT THE BOTTOM OF THIS PAGE. BREACH OF THIS AGREEMENT MAY RESULT IN THE FORFEITURE OF YOUR COMMISSIONS.
In short, we've designed high quality lead magnets for your subscribers to be able to build a profitable email list with ease.  
We've handpicked from our lead magnets and given a wide variety of topics on the front end and upsells as well as the ability to get all lead magnets later in the funnel.
And of course this means more profit for you as you'll see below. (See the lead magnets included below...)
Each lead magnet consists of:
Professionally Dynamic Fully Editable Written Reports
A Powerful and Incredible Lead Sucking Squeeze Page on Steroids
Carefully Handcrafted Professional Graphics
Seven Hypnotic Copy/Paste Follow Up Emails For Each Lead Magnet
Private Label Rights
100% Commissions On The FE &
50% Commissions On The Funnel!
After you make 50 FE sales contact us and we'll bump up your OTO1 sales to 100% commissions too!

Lead Magnet Power Pack

$7-$10


Gold Lead Magnet Power Pack

$17.00


Automated List Profits

$97yr/
$197 lifetime


Reseller Agency Edition

$497/one time
$177 X 3 Payments

Front End - Lead Magnet Power Pack
OTO 2 - Automated List Profits (Sample of Membership)
We have high-converting swipes for you to use. Use these as-is or for best results or customize them to be your voice and style and as inspiration for your own swipes...
Launch Swipe 1
Just click on the box below, then copy and paste...

Launch Swipe 2
Just click on the box below, then copy and paste...

Launch Swipe 3
Just click on the box below, then copy and paste...

Launch Swipe 4
Just click on the box below, then copy and paste...

Under Any Circumstances Affiliates must NOT use the following methods to promote our offers:
Mailing to email lists that do not allow recipients to unsubscribe.
Mailing to email lists via 3rd party systems or systems/emails that contravene the CanSpam laws.
Mailing to email lists with subject lines like Make Money Now, How I Got Rich, etc.
We request this to minimize bounce rates & complaints and we always suggest that you qualify your subscribers/lists before mailing offers to avoid complaints or low click/conversion rates. Sending "Spam" traffic from services such as Ad Fly or Traffic Monsoon - This type of "low cost" traffic negatively impacts conversion rates and rankings and you will be banned from this and future promotions if you use it.
Using cash rebates. Using negative words such as scam in any PPC or promotional campaign.
Using cookie stuffing or other methods of link hijacking.
Applying to promote to simply "self-buy" is strictly against our terms. We monitor for this practice and we reserve the right to cancel your account, your affiliate account, and cancel any commissions earned.
Important: Do not misrepresent our product/offer and follow all endorsement rules and regulations that are applicable both in the country where you are based and in the countries from which you are sending traffic or advertising in. FTC Guidelines for affiliate marketing came into effect on May 2015. Please ensure you have reviewed these guidelines and comply where necessary with your marketing practices. JVZoo.com will be used as the payment processor and affiliate program management platform, so please ensure you also follow all the standard JVZoo.com Terms & Conditions.
Anyone found to be promoting our products in breach of these terms and conditions will be removed from our promotion programs without notice and any commissions marked null and void.
Got Questions? We Have Answers! - Just Give Us a Shout
We are here to help. If you have questions or need to contact us, please get in touch directly or contact our support team.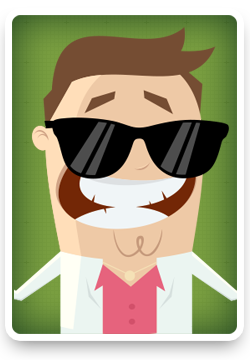 Jeremy Gislason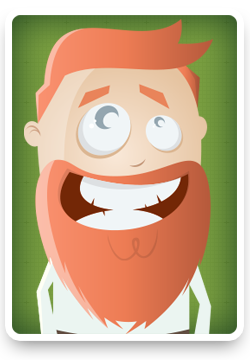 Simon Hodgkinson
Get In Touch... If you feel you can sell at least 50+ F/E units during your promotions contact us for review access. If we've not yet met just let us know a little bit about you and your business (full name, main website & business, mailing list size, traffic to your blogs etc) so we know you're legit for review access.
Here's what will certainly help to speed up the process for you qualifying for review access.
In the past 12 months you've done at least one of the following...
You've made at least 100+ sales for our other offers, training or tools. (just let us know your name so we can look you up)
You've made at least $10,000 in affiliate commissions on JVZoo or other affiliate platforms & networks. (if we don't know you please provide proof such as screen shots or top 10 leaderboard positions on major 6 and 7 figure launches.)
You're an influencer that has an actively engaged audience with at least 1,000 real, loyal true fans. This means the ones that actively leave blog/FB comments, reviews and testimonials for your products and services etc.
You may have a popular blog, podcast or YouTube channel with thousands of subscribers that take action on your recommendations & engage with you on a regular basis. Or a responsive mailing list that can generate thousands of unique interested visitors to a page easily. (just provide proof so we can verify)
We're about getting results so if we don't know you please show us some proof that you get results and we'll be happy to talk with you about review access to you for consideration of promotion to your audience.
Contact: Via email or skype... Email: jeremy [@] promotelabs.email or Skype ID: jeremygislason
Brought To You By: 

Promote Labs Inc.
USA: 2248 Meridian Boulevard Suite H. Minden, NV 89423